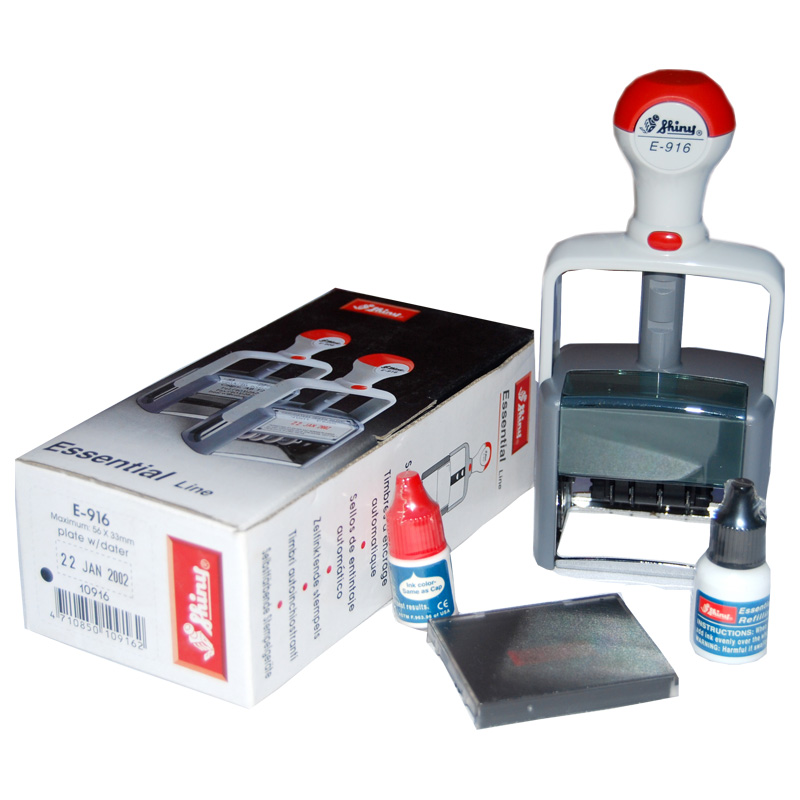 Shiny E-916 Self Inking Dater Stamp
This metal framed heavy duty self-inking stamp is designed for high volume day in day out usage. Date change is quick and easy with turning wheels.

The stamp comes with its own pad, which is easily replaced, adding to the life of the stamp.